Black Mountain Transmitter – Black Goat of the Woods – Cassette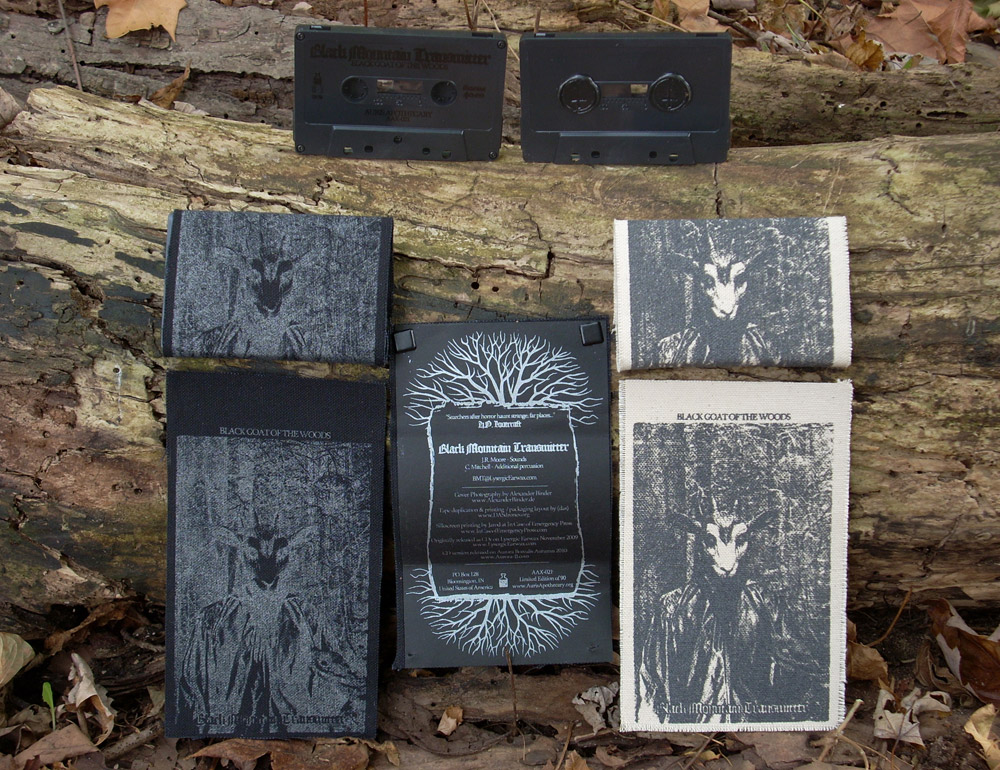 Many moons ago, local Bloomington label Auris Apothecary came to us with a specialty request for a unique Autumnal Equinox release. The packaging they developed consisted of a thick canvas "o-card" style wrap for a cassette, with an inner piece of paper printed on black cardstock for extra stability. We printed both pieces, utilizing a custom metallic gunmetal for the canvas portion, and a silver spot color inside.
These sold out in 3 days due to the eerie and atmospheric sounds of Belfast, UK artist Black Mountain Transmitter, and the equally stunning cover artwork by German photographer Alexander Binder.
Cream Edition
Black Edition