Zip-Up Hoodies
Information
Zip-Up Hoodies are the perfect garment for all seasons, featuring a pull-string hood, pockets on the front, and a quality zipper.
Our Zip-Up Hoodie pricing is based on a tiered system, including options for Standard and Quality.
Stock Colors
For a comprehensive overview of most of the styles & colors we offer, view our CATALOG.
Prices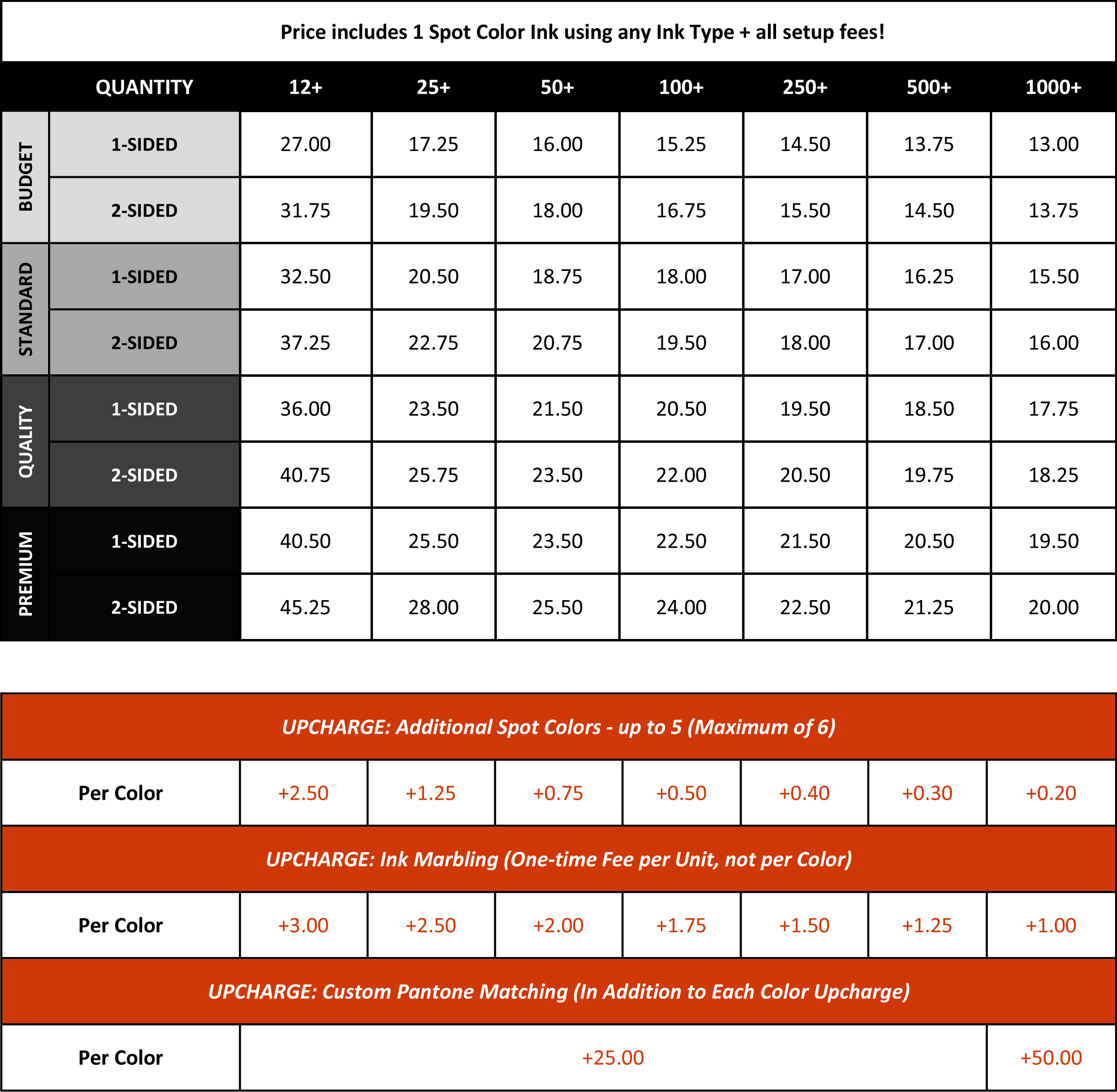 Ink Colors
Spot colors are available in all 3 styles of ink, including plastisol, water-based, and discharge, and the price is the same for any type of ink you choose.
Templates